Priorities Support / FAQ
Priorities Cloud
To get an account for Priorities Online you will need the Priorities 3.0 or later iOS app and a Priorities Cloud sync account. To create a sync account, launch Priorities on your device, and go to Priorities > Settings > Data > Priorities Cloud. Once that is done, go to my-priorities.com from a desktop browser to manage your tasks online..
Emailing to Create Tasks (DEPRECATED, going away on 12/31/2020)
To create tasks from emails, send an email from your sync account email address to priorities@handcarvedcode.com.
Calendar Duplications with Google Calendars
Google has changed the way that iOS interacts with their service. To resolve issues with Google Calendars, please remove the associated Google account from your iOS device, and then add it back again. This will create the account with the new Google parameters.
Starred Items Not Showing in My Priorities
On the iPhone: On pages with starred tasks that are not showing up on the My Priorities page, please tap the action button in the middle of the toolbar, and select Page Settings. Next, make sure the Reminders switch is set to On.
On the iPad: Tap Edit in the lower left to put the pages in edit mode. Next tap on a page that contains starred items that are not showing up on the Priorities Page so that the edit screen pops up, and make sure the Reminders is set to On. Thank you, Keith Hand Carved Code
Fluid App
Fluid App is a wrapper app for the Mac that allows a web app like Priorities to feel somewhat like a native Mac app that can be launched from the dock. We have included an icon created by Spencer Hargiss. Click this image for the larger version which you can then save for use as a Priorities app icon when using Fluid App: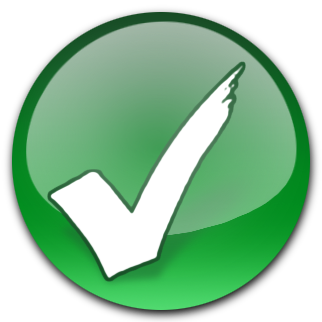 Basic Troubleshooting
If you are experiencing a problem with one of our apps or with your device, in general, please try shutting down your device and restarting it. Rebooting a device can solve quite a few issues, especially if it's been a while since your last shut down/restart. To shut down: hold the lock button until "Slide to Power Off" appears, then swipe.
Do you have any other issues or questions not handled by the above solutions?
Please feel free to email us.