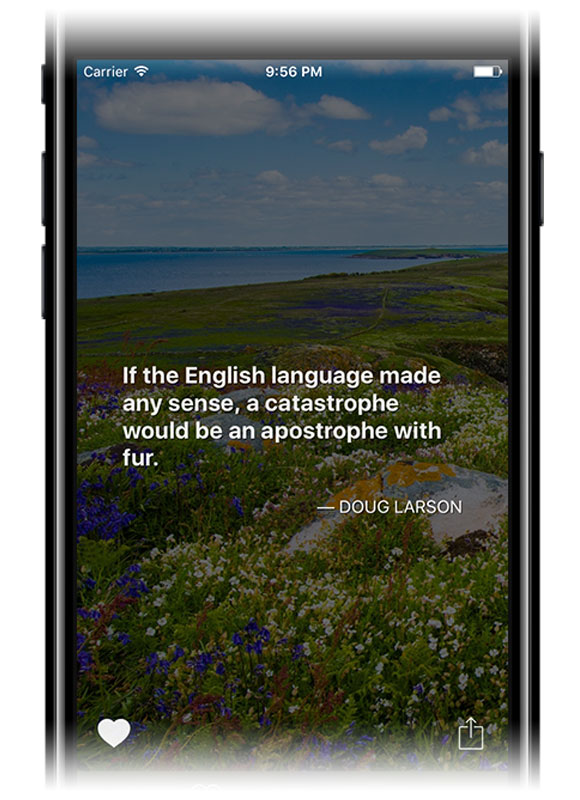 Quality Quotes
A wide selection of quotes to choose from, with a variety of styles and tones in each subject, so there's sure to be something for everyone. Hand-selected to ensure you have a great experience.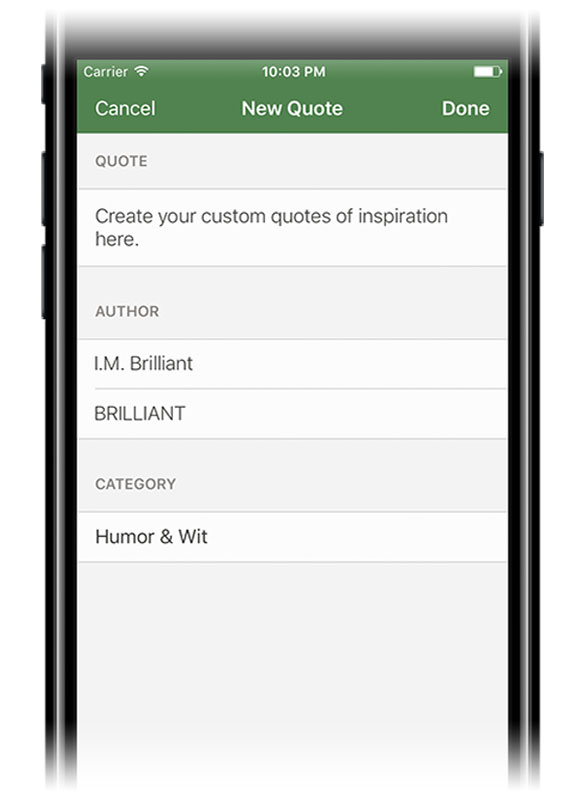 Add Your Own Quotes
A "My Quotes" area for you to add your own quotes.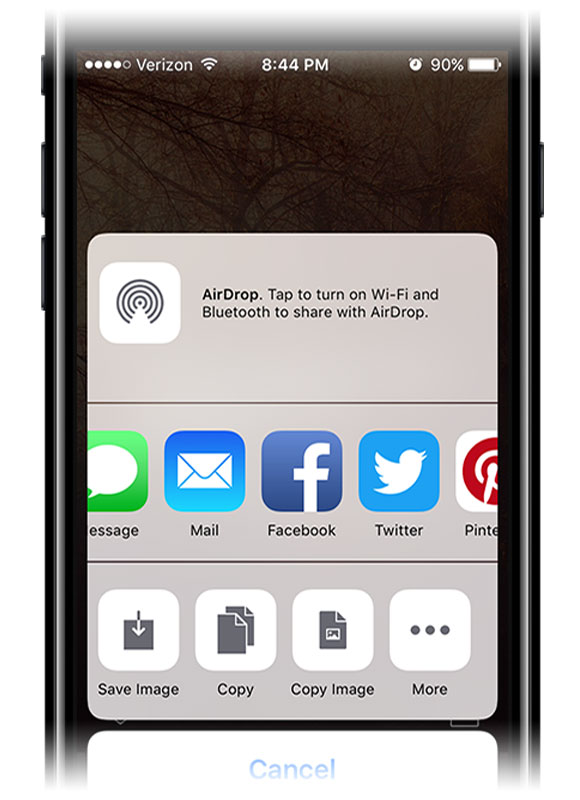 Sharing
Share a bit of humor or insight with someone by emailing a quote to a friend, posting a quote as your Facebook status or Twitter status, and sending a text message.
Simple Design
Just swipe your finger to flip between quotes.
Favorites
Mark your favorite quotes, and they will be stored in a list for you.
Themed Backgrounds
Subject-inspired backgrounds to enhance a quote's meaning.
"So many wonderful quotes, with beautiful backgrounds as well. Well done!"
"Reading a few quotes using this app is always a pleasure!"
"I love this app! It's fun, thought provoking and well designed. I definitely suggest it!"
"My favorite app! I'm so glad I found it! I love posting my favorite quotes on Facebook & this app makes that as simple as can be!! Great app!"